Before I started attending classic car shows, I had little appreciation for them. My enthusiasm for them grew over time, but back in the day– before Melissa's 100, before V&N, I had very limited knowledge/care/consideration for vintage vehicles. Except for one.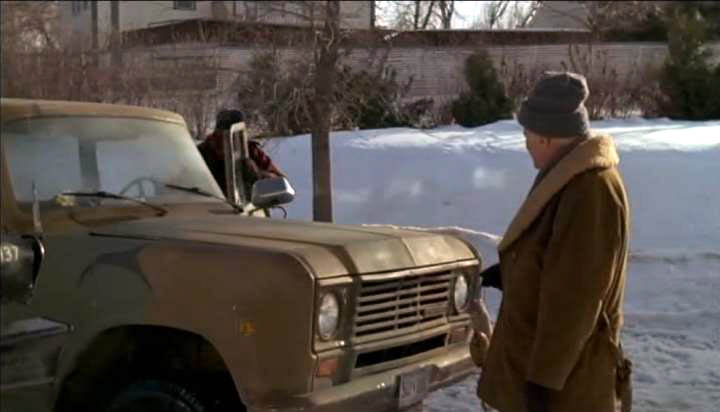 Your eyes are not deceiving you. Grumpier Old Men is one of my all time favorite movies. Blame my strange love for Walter Matthau (that was so my thing before New Girl) and very little expertise in how cars actually run, but this 1974 International Harvester Travelall is the coolest thing I've ever seen. And I want one.
Part truck, part pre-SUV/Jeep hybrid, and part beast, since this vehicle can handle Minnesota winters, it can definitely handle my Philadelphia driving.One day, I WILL own a junky classic like this (pretty sure you can't consider this a classic).
I shared a similar Harvester for sale on Ebay to my levelheaded better half, who responded with, "That looks like a piece of junk."
That's the point, Dave.
A POS like that gives me the license to pretty much do anything I want. I think about driving this monster around Wilmington in some good ol' Carolina red clay mud. I imagine it would go like this:
What's your favorite car? Comment or you'll grow a tail.